I was thinking about the trapdoor ram expansion and found 4 old SIMM modules.
2 of them where identical
Chip = GM71c4400 2MBx4Bit
SIMM = 2MBx8Bit
The third memory ic is for the parity bits
(not used here)
I need at least 2 SIMMs for the 16Bit data bus.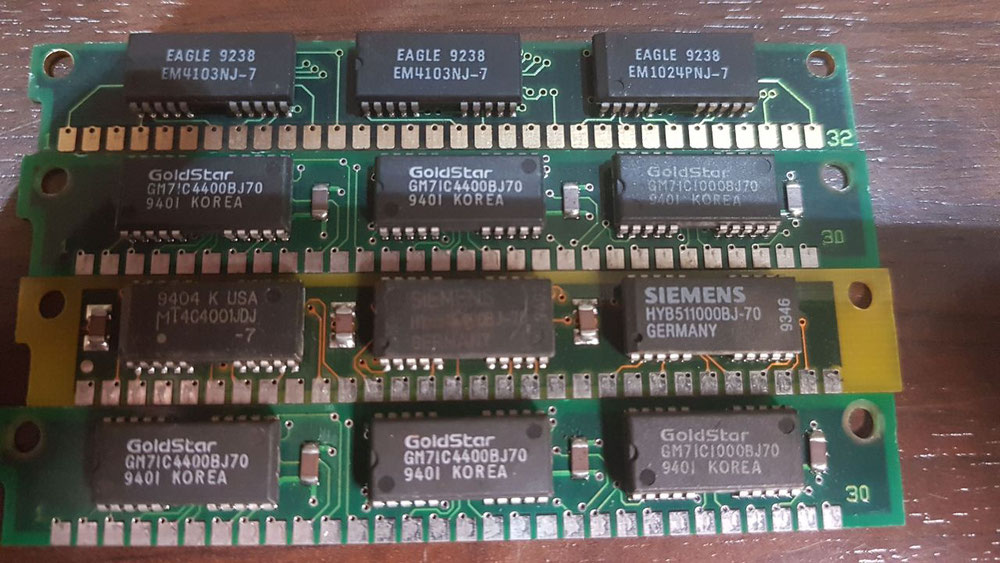 Googling around and found that an official expansion exist to use SIMM as trapdoor ram.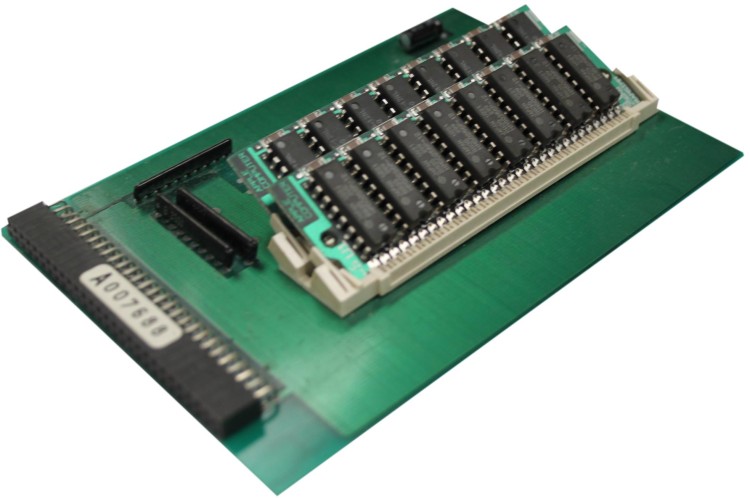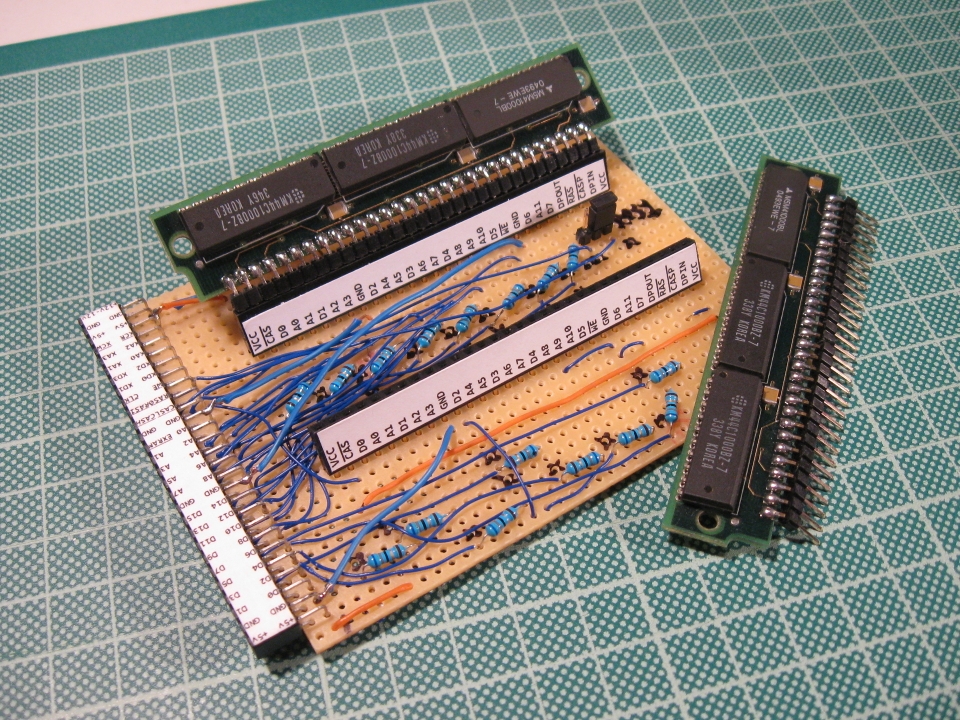 I thing it is simple and enough
so i build it my self :-)
My flux is not the best for this kind of work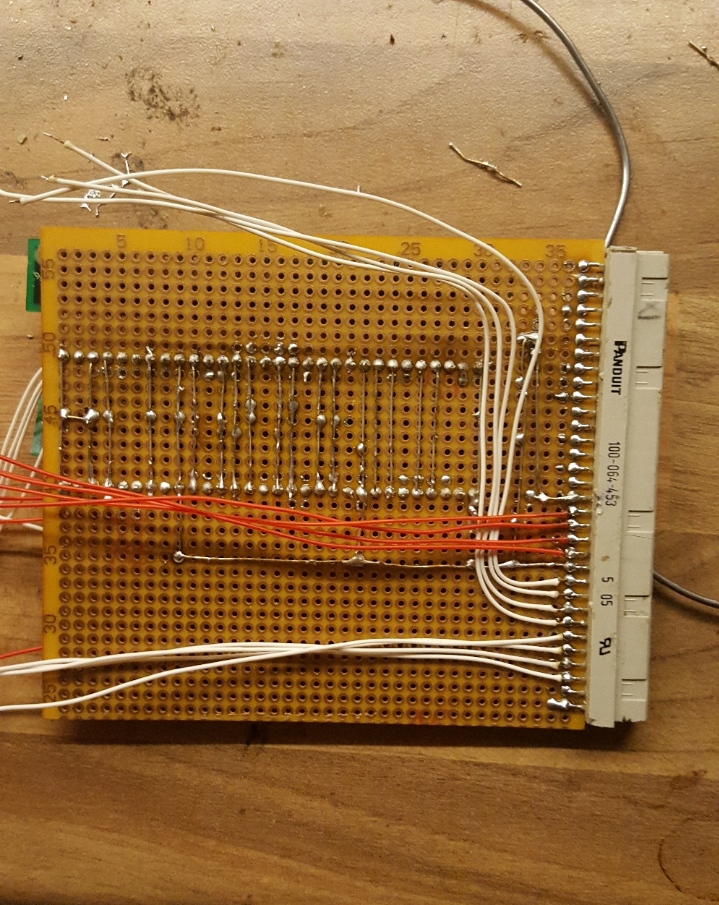 Remember that i need 2 SIMMs?
what a messy wiring job.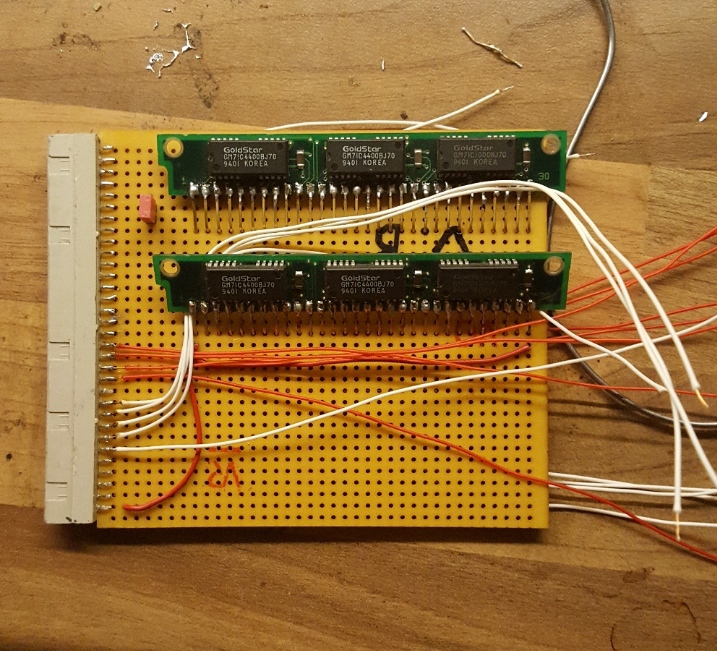 Hopefully this PCB is working!
Update:
One of my SIMM modules was faulty, i changed it and now i have 512Kb Chip Ram and 512Kb Slow Ram.