All started with an old Commodore Amiga A500 for 10€
Found an old Commodore Amiga A500 with Power supply only.
After this thing arrived at home,
i opened the chassis.
Sadly i must broken the seals :( and surprise,
a lot of retro dust inside.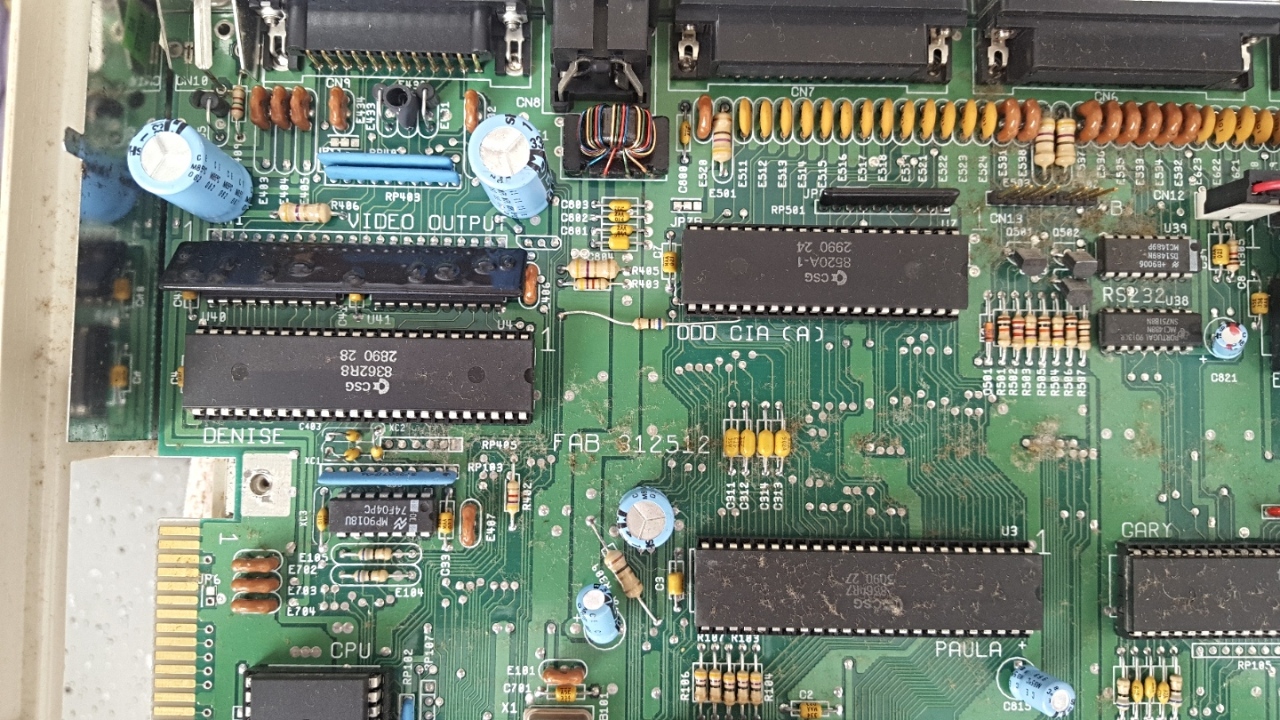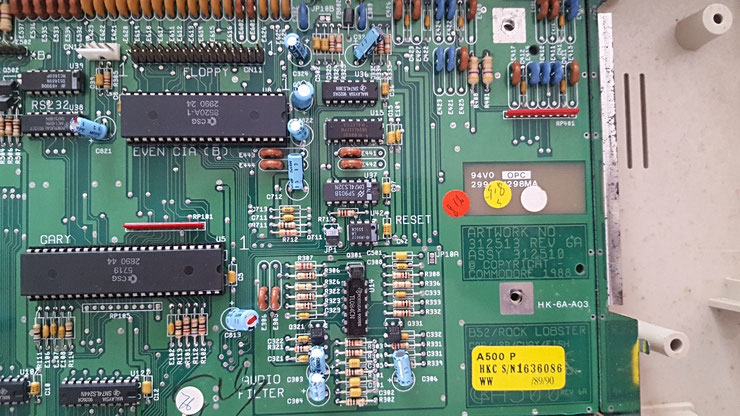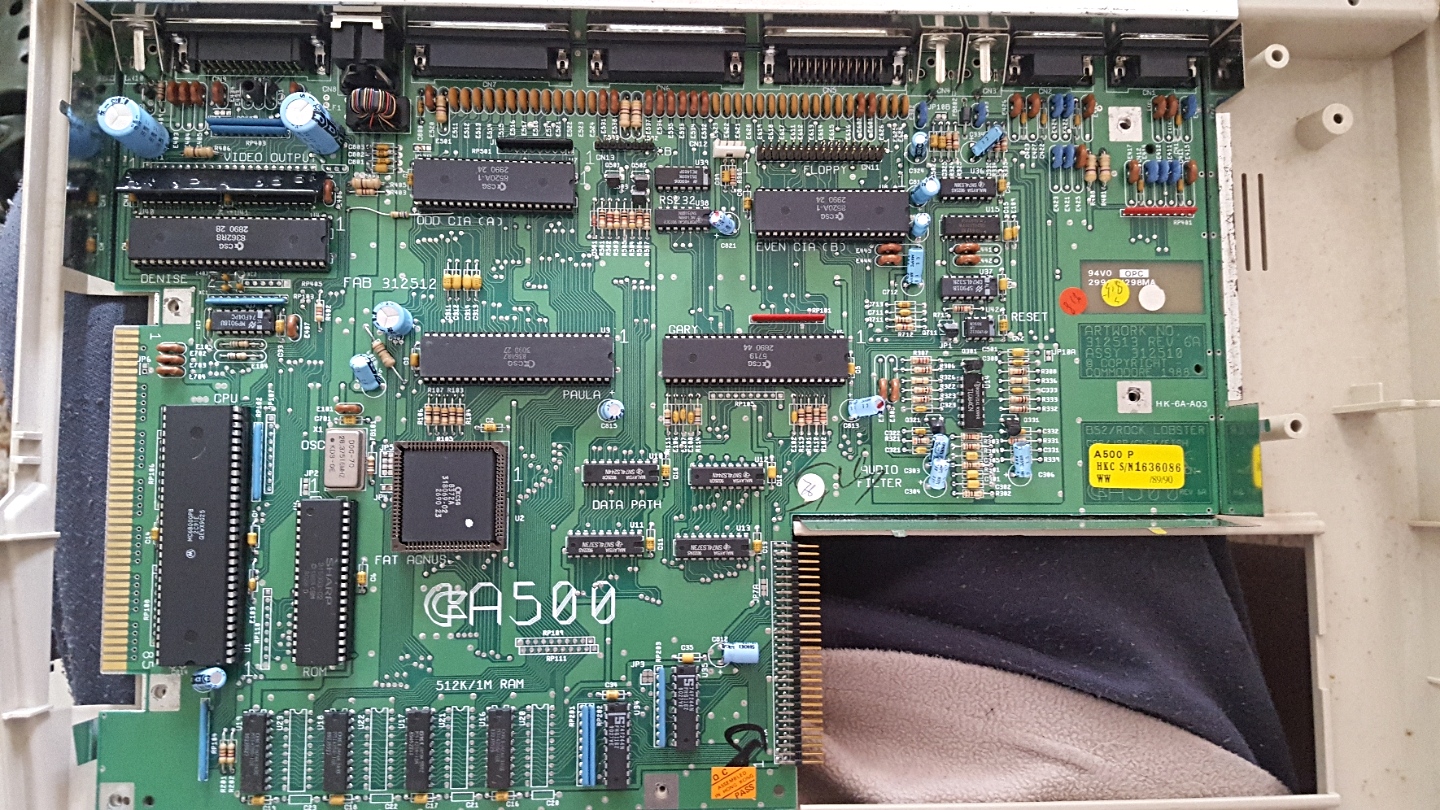 Connected all together (Amiga, Composite and Power).
Greetings from Kickstart 1.3 :-)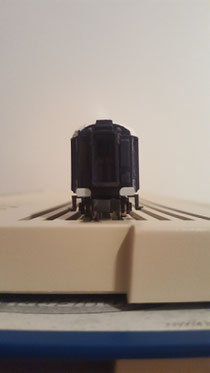 Fun Fact: The cooling slots distance matches the Scale N railroad model.